Rolled Paper Christmas Ornament Tutorial
Rolled Paper Ornaments
.
Clear glass ornament balls, available from Hobby Lobby, Michaels Crafts, Joann Crafts, and other craft supply stores, make it easy to create your own Christmas craft ornaments. Ornaments can be decorated to reflect a favorite color scheme or a fun seasonal motif, such as snowflakes and Santa's reindeer. Our step-by-step tutorial will show you how to make a one-of-a-kind ornament that's a lovely addition to any Christmas tree.
Step 1
Select your paper. You can make your ornament all one color or mix and match patterns for a more eclectic look. Many crafters like to use colorful patterned paper leftover from scrapbooking or paper crafting projects. Construction paper or old wrapping paper will also work.
Step 2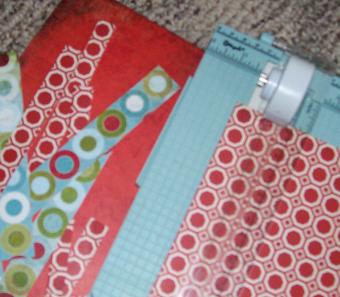 Use a paper trimmer to cut the paper into narrow strips about six inches long. The strips don't need to be measured perfectly.
Step 4
Take the top off a clear glass ornament ball and insert the rolled paper. The paper will uncurl slightly once it's in the ornament. This is normal.
Step 5
Repeat steps 3-4 as needed until the ornament is filled. Replace the metal top and hang the ornament on your tree!
Step 6
For a fun variation on basic Christmas craft ornaments, add rub-ons for decoration and a ribbon bow for hanging. You can use a package of seasonal decorative designs or personalize the ornament by spelling the recipient's name in your favorite font. If you're having trouble getting the rub-ons to stay put, try using tape to adhere the backing paper to the ornament while you're transferring the letters.
Want more holiday crafts? Check out these Christmas Card Ideas for holiday greetings.