Christmas craft patterns make it easy to create unique holiday gifts and decorations.
The Fun of Making Christmas Crafts
There are many different reasons people enjoy making holiday crafts. For example:
Completing Christmas craft projects is a great way to get into the holiday spirit.
Crafting with friends and family members can be a fun bonding experience. You can even try hosting a holiday crafting party by providing an open workspace, Christmas music, and an assortment of Christmas cookies to snack on.
Handmade holiday décor can bring back special memories year after year.
Homemade gifts are usually fairly frugal projects and can be customized to perfectly suit the tastes of the recipient.
Choosing a Christmas Craft Project
When deciding what holiday craft projects to make, there are several factors you should consider. For example:
How much time do I want to spend on my project? Be realistic about how much free time you have available! Don't plan to make a tree full of handmade Christmas ornaments and cards for 200 of your closest friends if you only have a few free hours each week.
How much can I afford to spend on supplies? Christmas projects using recycled materials or scraps from your other craft projects are very frugal, but a project that requires you to buy $100 of new supplies isn't the best choice if you are on a tight budget.
Is this project a good match for my skill set? While it's fun to try new techniques when you're crafting, a project that's far beyond your skill level may leave you feeling unnecessarily frustrated. If you're crafting with a child, choosing an age appropriate project is extremely important as well.
Resources for Free Christmas Craft Patterns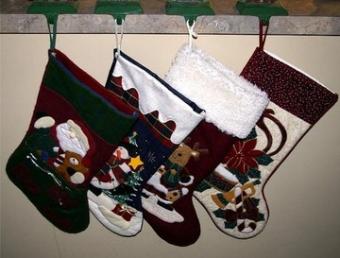 The Internet is a fabulous resource for those in search of Christmas craft patterns. If you're looking for sites featuring free Christmas craft ideas, LoveToKnow Crafts suggests visiting the following helpful resources:
If you prefer video tutorials for your crafting inspiration, YouTube has a number of Christmas-related project ideas.
Additional LoveToKnow Resources
For more Christmas craft ideas and inspiration, check out the following LoveToKnow articles: