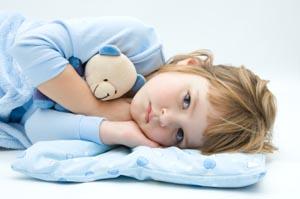 Whether you're creating a special handmade gift or simply indulging your own passion for cute and cuddly stuffed animals, there are a number of teddy bear sewing patterns available to help you with your project.
A Brief History of the Teddy Bear
The name "teddy bear" was given in honor of Theodore (Teddy) Roosevelt, the 26th president of the United States. In 1903, Morris and Rose Michtom, with the assistance of a firm known as the Butler Brothers, founded the Ideal Novelty and Toy Company as the first teddy bear manufacturer in the United States. The bears were a phenomenal success, spawning several competitors creating teddy bears in every color, size, and style imaginable.
Quality hand finishing and natural fibers were key components in the creation of the earliest teddy bears. However, by the 1950s, consumers were demanding synthetic materials and toys that could be easily washed. Nylon or acrylic plush bears with plastic eyes and foam rubber stuffing became very popular. This, combined with an influx of cheaper bears mass produced in Asian factories, drove many traditional teddy bear manufacturers out of business.
Finding Teddy Bear Sewing Patterns
The Internet is a wonderful tool for crafters interested in learning how to make their own high quality teddy bears. Online resources for free teddy bear sewing patterns include:
Personalizing Your Bear
One of the most exciting aspects of making your own bear using teddy bear sewing patterns is that you can personalize your project to fit your own unique sense of style. Here are some ideas to consider:
Tie a ribbon bow around his neck in the recipient's favorite color.
Sew an embroidered patch with the bear's name onto his foot.
Make a hat and scarf for a fun winter look.
Have a female bear wear a necklace and hold a small bouquet of flowers.
Celebrate Valentine's Day by making your bear hold a small hear that says "I Love You."
You may also want to draw inspiration from some of the famous teddy bear characters throughout history. For example:
Paddington Bear
Corduroy
Winnie-the-Pooh
Smokey the Bear
The Care Bears
Fozzie the Bear from the Muppets
The Berenstain Bears
Of course, if you plan to give your teddy bear as a gift for a child, it's important to remember that all embellishments must be securely attached. Anything small that could be accidentally pulled off is a potential choking hazard.
That Teddy Is Going to Need a Name
If you've gone to the trouble of making a Teddy bear from scratch, encourage whoever's going to receive it to name it something equally adorable. These cute Teddy bear names will give them some inspiration.